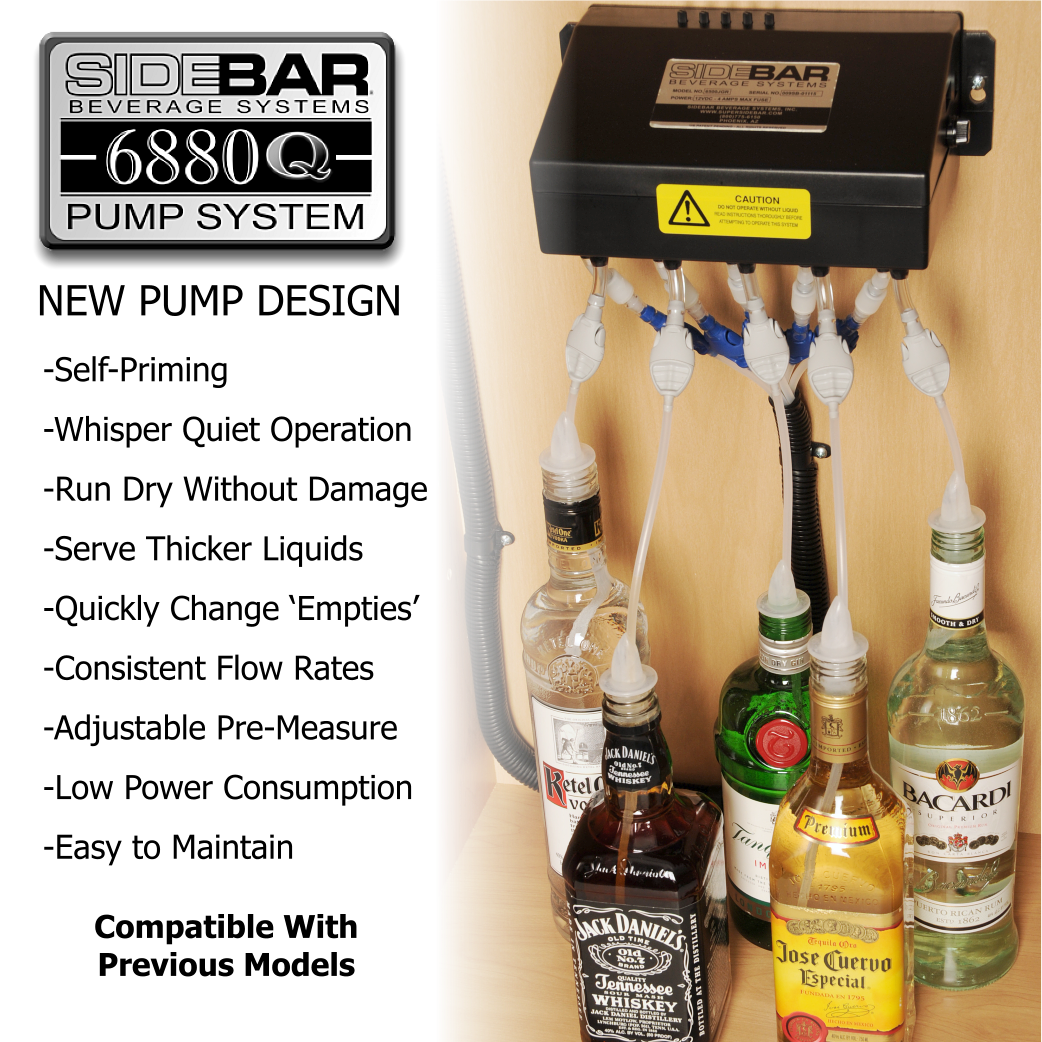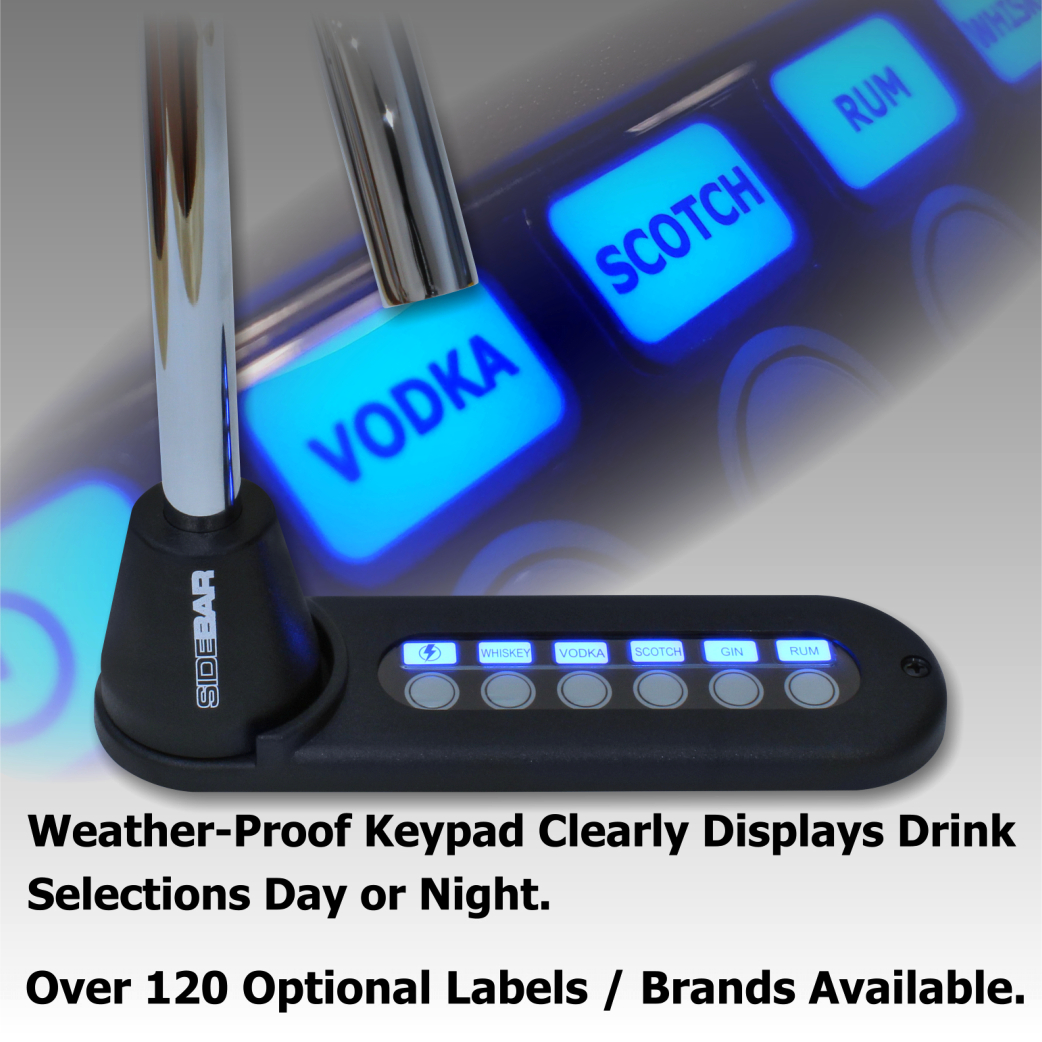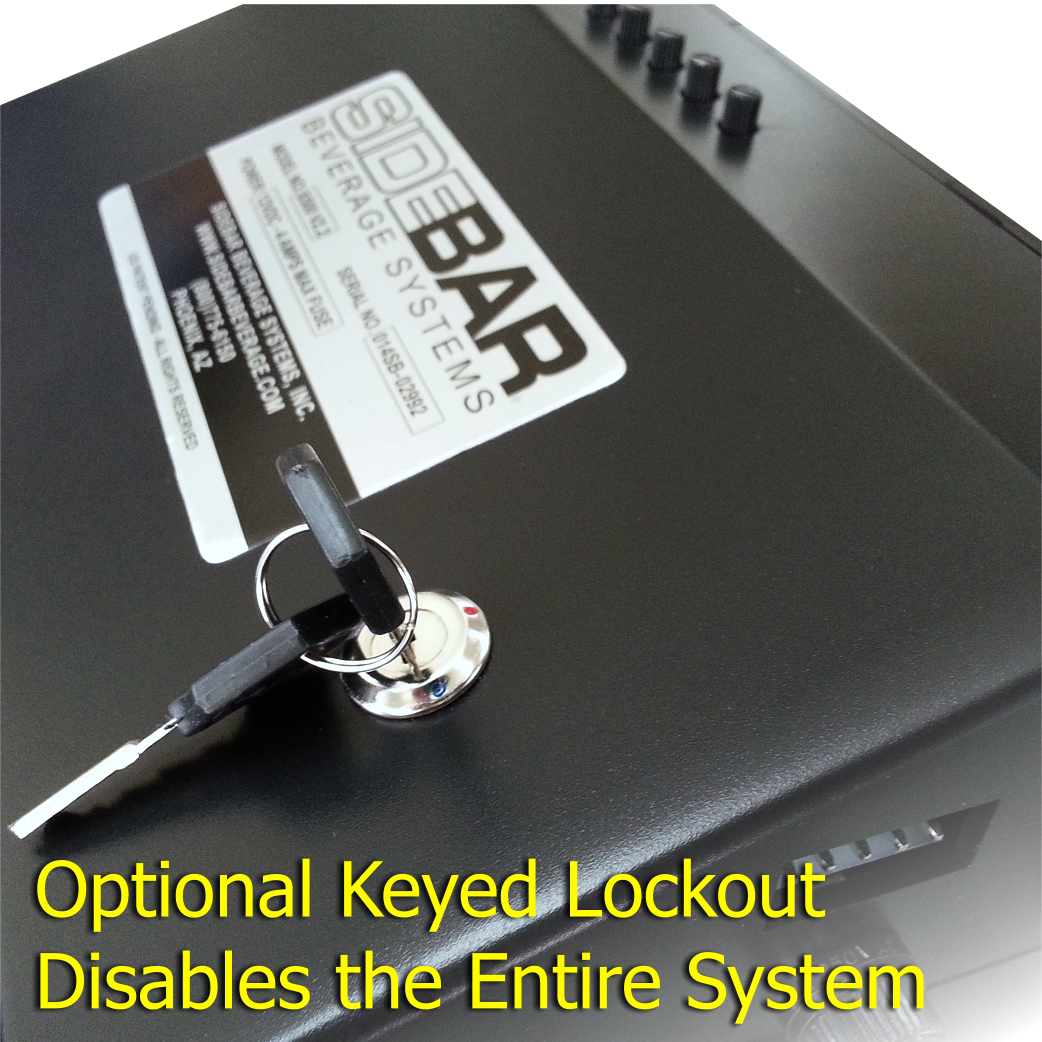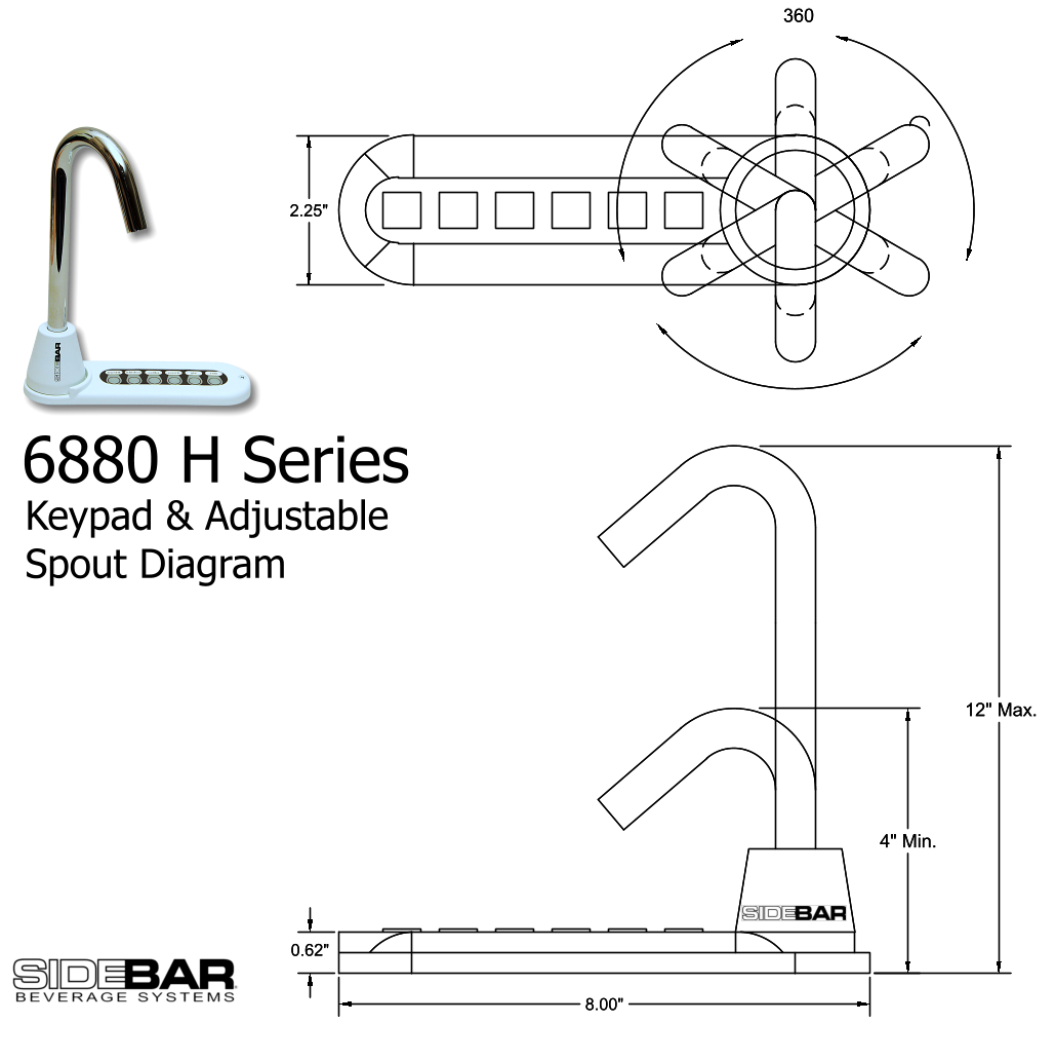 6880H White Base Gold Spout Complete System
The SIDEBAR 6880 is an Electronically Controlled Liquor and Beverage Dispensing System. It's easy to use and easy to install. Whether it's on the Boat, Home Bar, Outdoor Kitchen, The Man Cave, or any other place you entertain, the SIDEBAR System will be ready to serve!

Independent plumbing design serves the drink of choice without intermixing. SIDEBAR's faucet contains five dedicated lines leaving ZERO chance for cross-contamination of any two flavors.
Supply bottles can be used directly from the store shelf, no special containers or modified caps are needed. Bottles can be stored in cabinetry, storage closets or hidden compartments up to ten (10) feet away.
The patented design incorporates SIDEBAR's Programmable Portion Control, allowing the system to dispense as little as 1 ounce per selection. For example: The 'Vodka' button can be set to stop dispensing after 1 ounce, while the 'Whiskey' button will dispense as long as it's held down. Customize all five to separately dispense any amount.
System comes complete with everything needed to start serving drinks. Choose from two power options: 12VDC for hard-wiring into mobile applications (Boats, RV's, etc.) OR, choose the optional 110VAC power supply for use in home or commercial applications. 6880 series also offers an optional lock-out feature. This allows power to be disabled from the system with a removable key. No key, No drinks...

Suitable for indoor/outdoor use.


Technical Details and Specs
Model Number
6880-Q v2.0 - WHT/BRS - Release Date 08/2020
Pump Unit Dimensions
Inches: 9.25W x 3.25H x 5.25D (Pump Unit Only)
Keypad Dimensions
Inches: 8.0W x 0.625H x 2.25D (Keypad Only) 6 Soft keys with dual LED back lighting, interchangeable selection labels.
Power Requirement
12VDC - 5AMP Minimum for direct wire installation. Optional 110V Power Supply (Part No. IP119)
Fuse Rating
4AMP, 250V Slow-Blow Mini Fuse
Number of Flavors / Brands Served
5 Non-Carbonated, suitable for juices, wines, liquor and mixers.
Warranty
1 Year from date of installation. ++
Stock:

In Stock

Model:

6880H-WHT/GLD