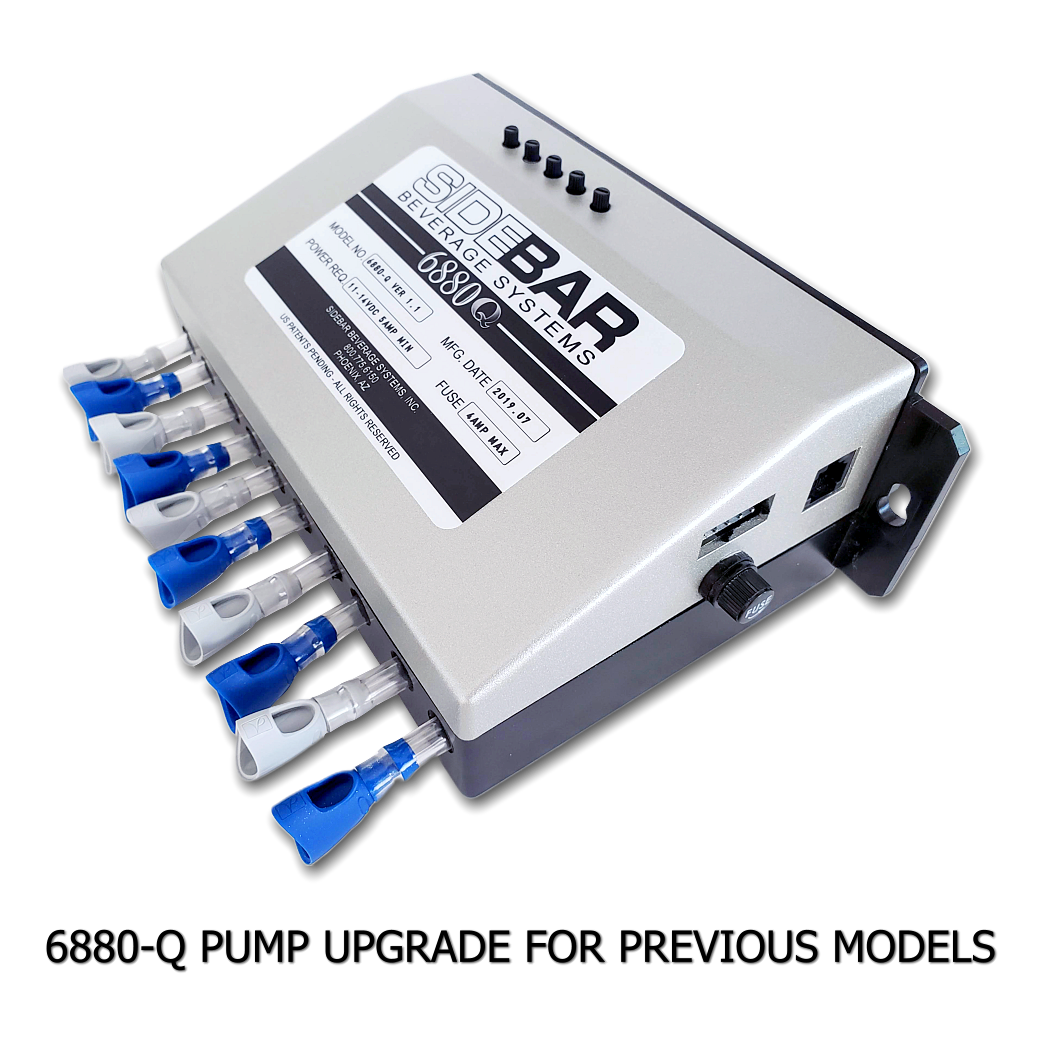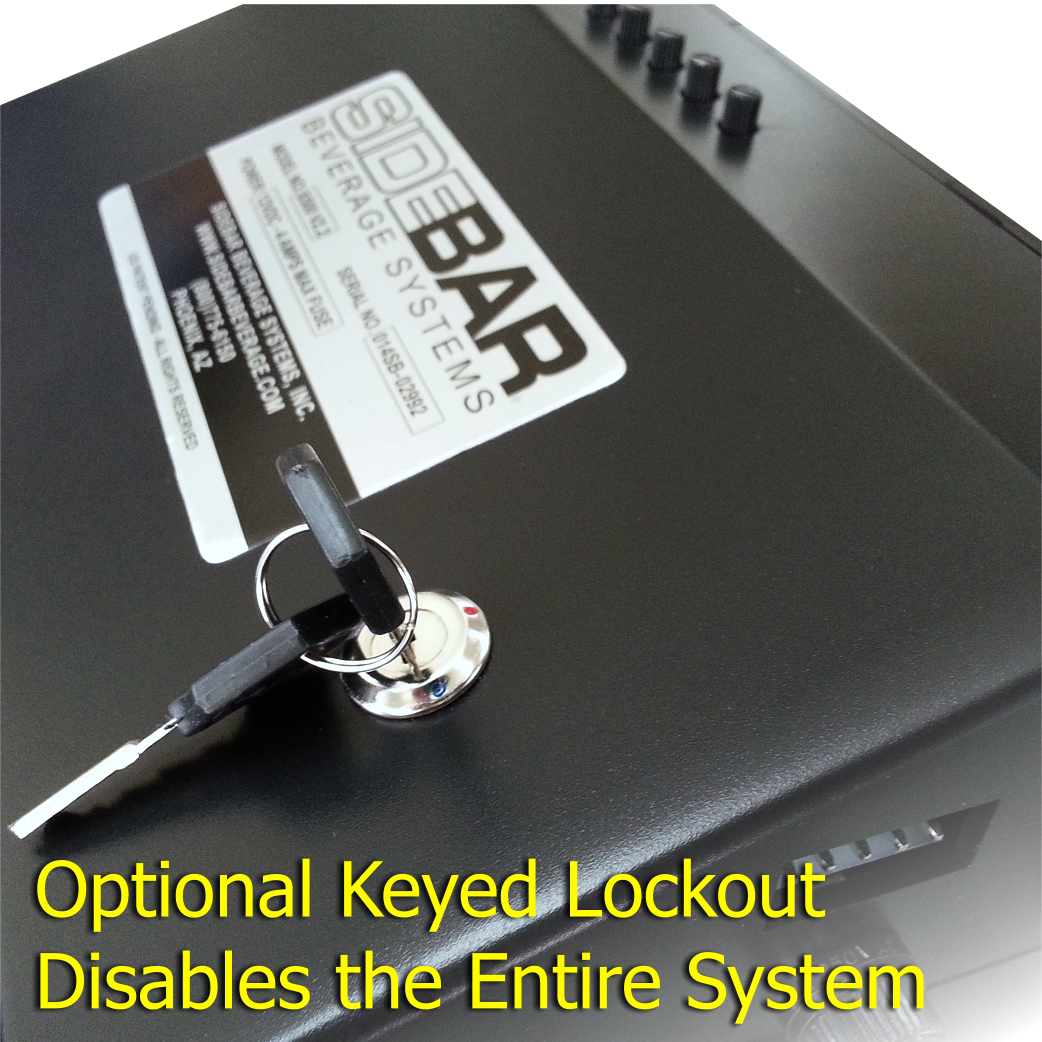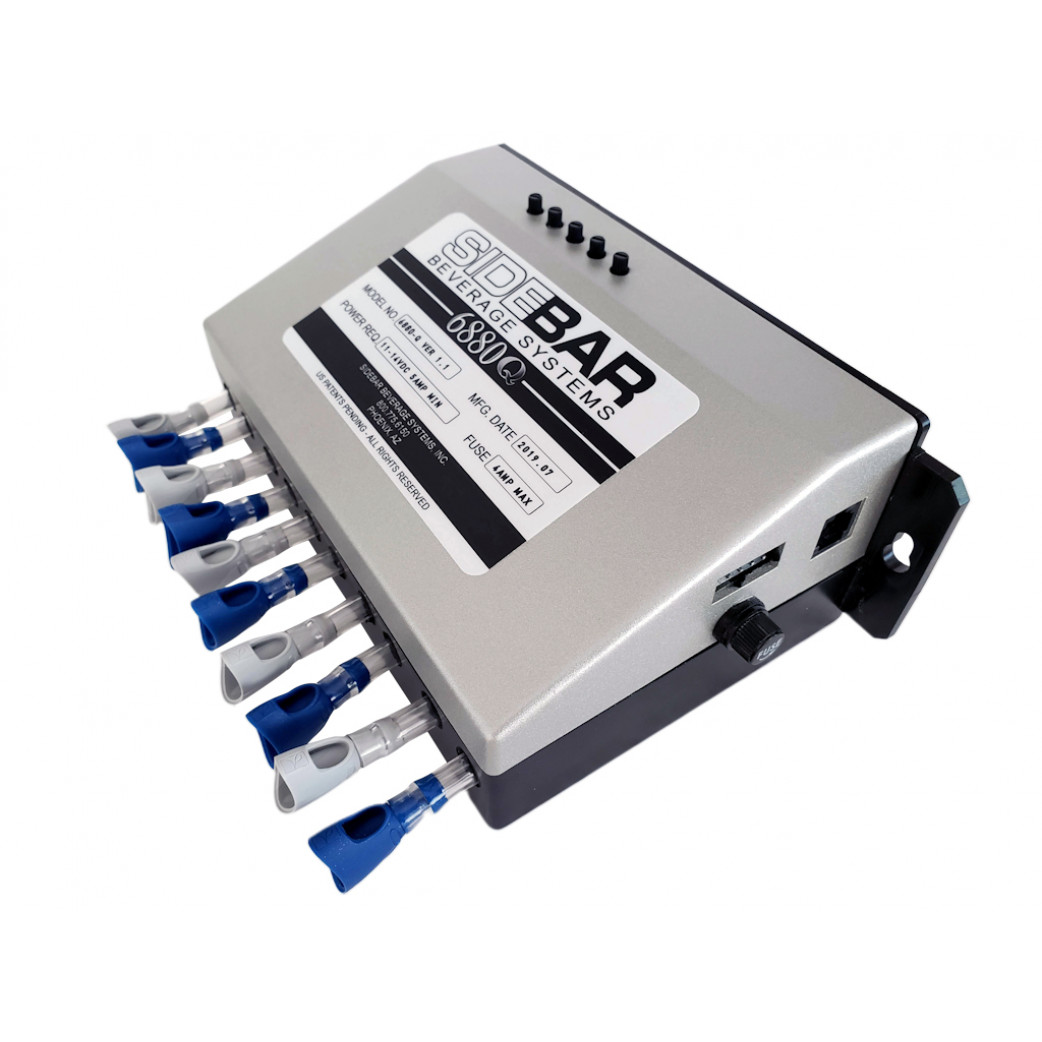 6880Q Pump System
NEW VERSION 2021 - 2022 (This pump model is standard on ALL new systems effective July 2021)

This item is designed to replace / upgrade previous generation SIDEBAR Systems ONLY.

FEATURES:
-Completely Self-Priming design
-Ability to run dry without damage
-Quickly Swap Empty Bottles Without Priming Lines
-Broader Range of Beverage Types
-Improved Flow Consistency
-Accurate Preset Dispense Programming
-Lower Power Consumption
-Improved Power Connection Port
-COMPATIBLE With ALL SIDEBAR Systems (1994 or later)
-Whisper Quiet Operation
The 6880-Q Pump System comes with a full 1 year warranty, and full replacement should any components fail under normal use.
We are excited to launch the 6880-Q and know our customers will be just as excited to enjoy their SIDEBAR Beverage System with less hassle, less maintenance and an overall improved experience!

Technical Details and Specs
Model Number
6880-Q - Pump System Replacement.
Power Requirement
12VDC - 5AMP Minimum for direct wire installation. Optional 110V Power Supply (Part No. IP119)
Fuse Rating
4AMP, 250V Slow-Blow Mini Fuse
Number of Flavors / Brands Served
5 Non-Carbonated: Suitable for Juices, Wines, Liquor, Thick Specialty Beverages, and Mixers
Warranty
1 Year from date of installation. ++
Stock:

In Stock

Model:

6880-Q